Yendor's Heart
A VERY little game I made in January, inspired by Robot Finds Kitten:
"Your best friend, Sir Rodney, went on a dungeon crawl last week to retrieve the heart-shaped Amulet of Yendor for his wife as an anniversary present...
In his excitement on clearing the dungeon of monsters, he forgot to grab the heart-shaped amulet!"
Notable Features:
- Thin walls!
- A rideable mount!
- An obtainable item!
- Multiple dungeon floors with stairs!
- Easter eggs!
- Plot!
- Glorious 15x15 pixel resolution!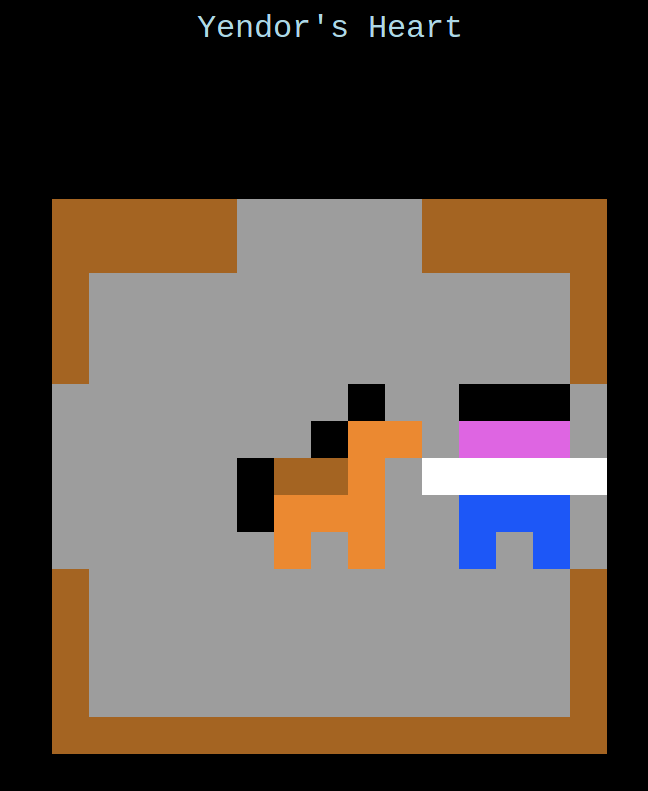 Download
Click download now to get access to the following files:
yendor_puzzlescript_source.txt
7 kB